---
The Mushroom Shed is a Building in FarmVille 2, released on March 5th, 2013. After completing 16 tasks, you will be rewarded with an exclusive pig, the Pot-Bellied Pig.
The building remains untill march 26th, the 16 quests could be finished up to two weeks later. The player gets this Building for free, but some building materials are needed to finish the Mushroom Shed.
Then 4 Neighbors are needed to hire for constructing the Mushroom Shed.
Pictures of the Mushroom Shed build process
Edit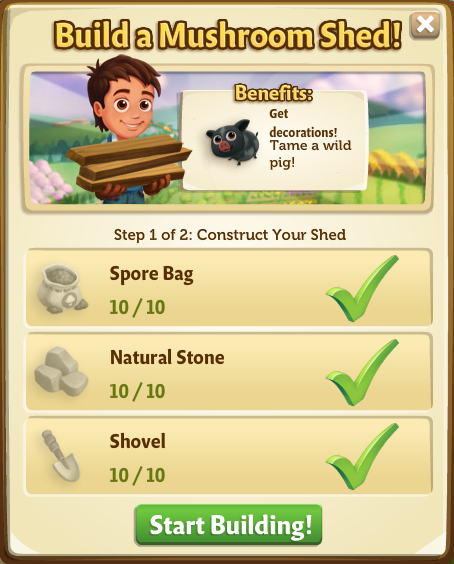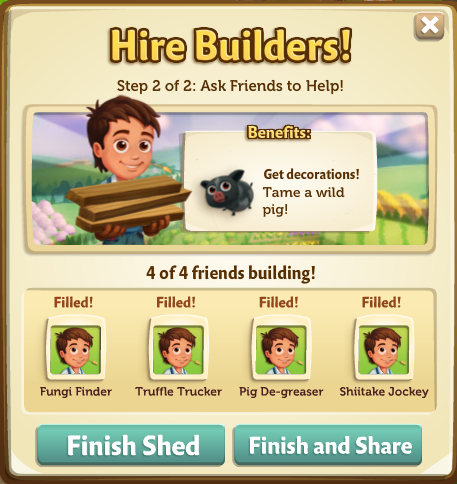 Ad blocker interference detected!
Wikia is a free-to-use site that makes money from advertising. We have a modified experience for viewers using ad blockers

Wikia is not accessible if you've made further modifications. Remove the custom ad blocker rule(s) and the page will load as expected.