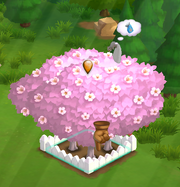 Squirrels are animals (temporary) that will help accelerate trees, such as owls. To use this new feature, you will need to build a Squirrel Tree. To use these wonderful animals will also be necessary to feed them with special food, like owls.
There are two types of squirrels:
Grey Squirrel - Helps in a tree / grove, as [???] owl.
Black and Brown Eastern Fox Squirrel - Helps in two trees / grove, as Barn Owl.
Ad blocker interference detected!
Wikia is a free-to-use site that makes money from advertising. We have a modified experience for viewers using ad blockers

Wikia is not accessible if you've made further modifications. Remove the custom ad blocker rule(s) and the page will load as expected.